Lombok quake: Facebook 'regrets' earthquake balloons
Facebook says it "regrets" that members posting about a deadly earthquake in Indonesia saw their messages adorned with confetti and balloons.
On Sunday, a 6.9 magnitude earthquake struck the island of Lombok, killing more than 130 people.
Many Indonesian speakers wrote messages using the word "selamat", which can mean "unhurt" or "congratulations" depending on the context.
But doing so triggered an animation of balloons and confetti.

Facebook said the feature was available globally. In the UK it can be triggered by posting a status saying "congratulations".
However, the social network told news site Motherboard: "We regret that it appeared in this unfortunate context and have since turned off the feature locally.
"Our hearts go out to the people affected by the earthquake."
Authorities say more than 156,000 people have been displaced by the earthquake. Tens of thousands of homes have collapsed.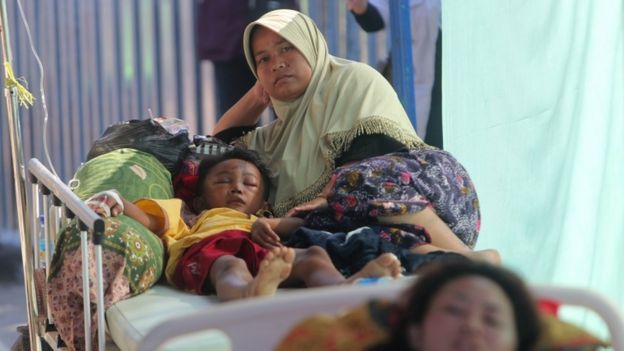 The death toll rose to 131 on Wednesday, as hopes of finding more survivors faded.
Workers with mechanical diggers are continuing to search through the rubble of homes, schools and mosques.
However, destroyed roads and bridges have slowed efforts to reach some of the worst-hit areas in the mountainous north and east of Lombok.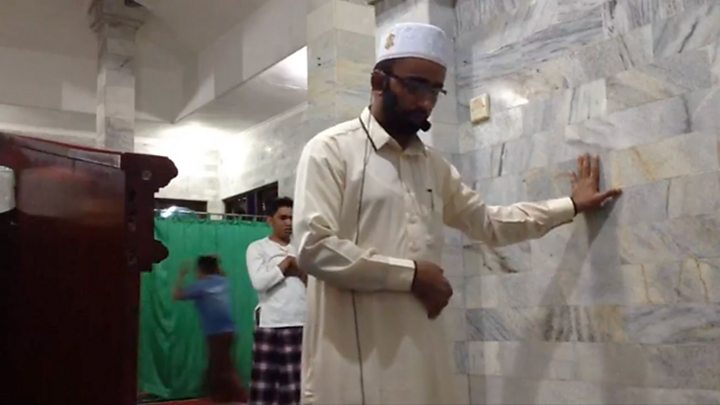 The authorities have appealed for more medical personnel and basic supplies.
Officials say all the tourists on the Gili islands, off the coast of Lombok, have now been evacuated.